Remote and untouched for millenia, the natural world of Vanua Levu vibrates with beauty, restoring the soul to exquisite perfection.
Here the spirits of nature, Source and humanity unite, elevating consciousness.
Magical encounters.
The waters and lands surrounding Savusavu and Natewa have a magical ambiance. Playful spinner dolphins, majestic minke whales, and turtles, sharks and manta rays cavort in the sea.
Temples of light.
Situated amongst once active volcanoes, Stillness is a sanctuary with energy akin to the Aurora Borealis – transcendent yet caressing. 5 sacred light temples invite you, each with its own vibration.
Vibrant coral.
Colorful reefs abound in our front yard, in both ocean and bay ecosystems. Brilliant fish dart amongst spectacular sea gardens of leather, fan and cabbage corals dappled with anemones and giant clams.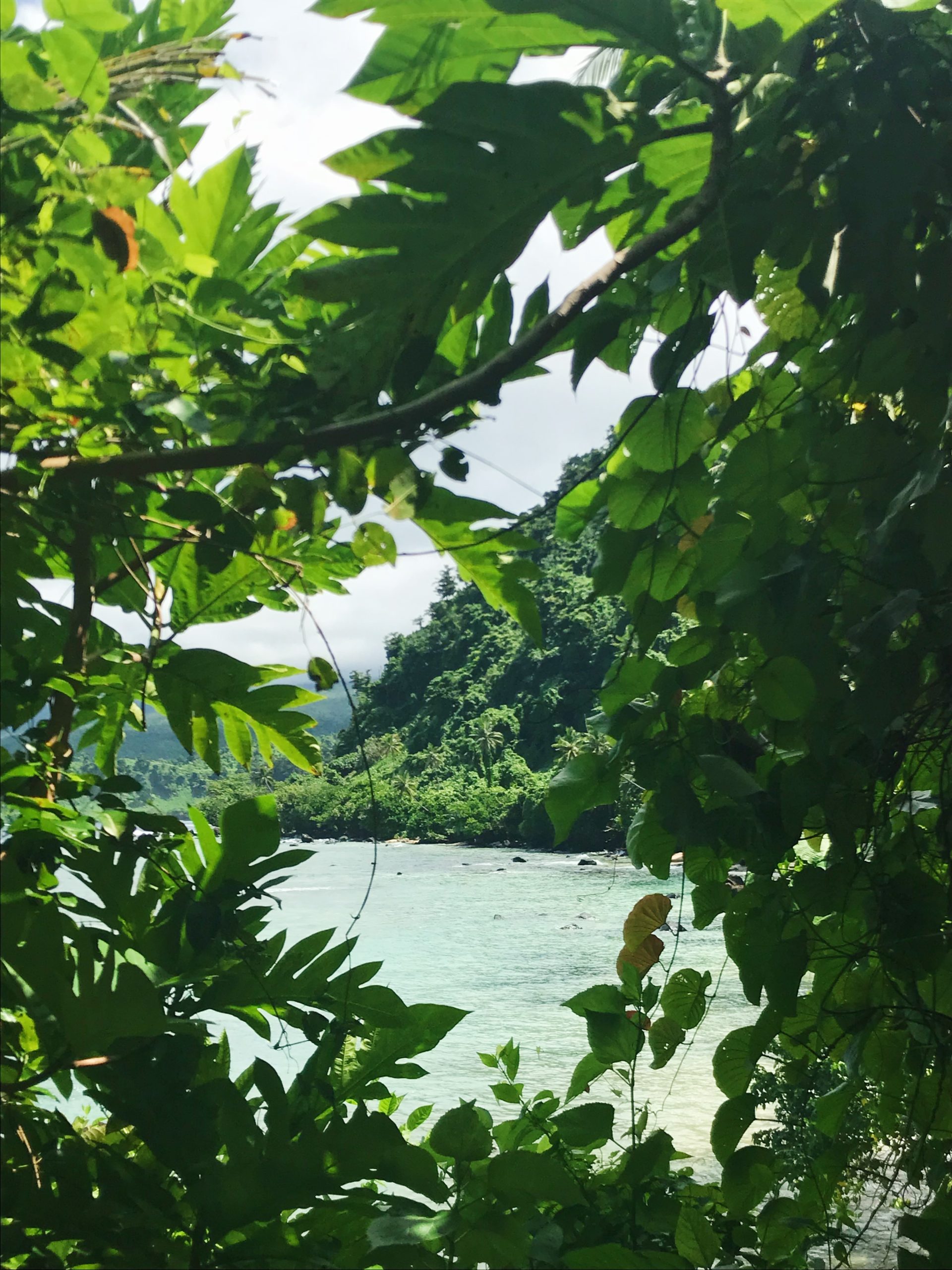 Forest bathing.
Replenish your soul in the sacred cathedrals of our tropical jungles. Inhale deeply the healing biochemicals of majestic trees and feel contentment, serenity and balance.
Saltwater floats.
Legend says a meteor created the Blue Lagoon, salty like a tropical Dead Sea. Languish in the lagoon, or float upriver into Salt Lake on the incoming tide. Picnic along the beach or on a solitary pontoon.
Natural sound healing.
With the moon high and the stars still twinkling, birds awake, bamboo rustles and jungle cicadas serenade – in concert with the forest creek babbling and waves lapping the shore. Welcome home.
Nature's Bounty.
Harvest delights like soursop, banana and papaya, or superfoods like moringa from our edible landscape. Visit a botanical garden, an artisanal cocoa farm or the open air markets in charming Savusavu.
On the sea.
As the day wanes we head to the boatshed, select a double or single kayak, and launch from our beach. Feel the calm and tranquility of the sea while the breeze kisses your skin. Heaven.
In the sea.
Pick up snorkeling gear from our boatshed and explore the reefs from our beach. Explore further afield from our boat Ossus. Or dive Savusavu with Cousteau Resort or Natewa with Ocean Adventures.
Ancient culture.
In Fiji legends are passed via chants and soul-piercing beats. Discover the magic of tribe, humanity and universal love in a humble Fijian village. And picnic at their healing pool.
Cascades.
We've fallen for the mysterious magic and transformative power of waterfalls across the island – from enchanting creeks to seductive torrents accessible by endurance hikes.
Castaway Beach.
There is perhaps no greater luxury than strolling barefoot on virgin sands. Vines dangling from raintrees beckon for an impromptu swing and impish dunk in the glistening lagoon.